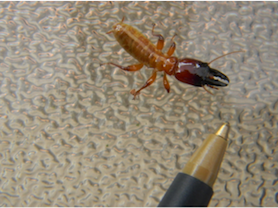 WA. STATE DEPARTMENT OF AGRICULTURE PEST/WDO INSPECTOR LICENSE #79061
To the T Home Inspections is licensed with the department of agriculture for wood destroying organism (WDO) inspections since 2009, also known as a pest inspections or termite inspections. With every home inspection a termite inspection/pest inspection may be included if requested.
Often times for VA or FHA financing or re-financing a termite inspection is required for closing. Most service and treatment companies don't offer in house termite inspections for a real estate transaction or re-finance. We offer this inspection service and generally can make the appointment within a couple of days and provide you with all completed documentation needed.
To the T Home Inspections has been a selected pest inspector for H.U.D. in WA State inspecting several hundred homes a year for infestations and other WDO conditions.
Call us today at (425) 466-7441 to schedule your pest or termite inspection.