How Much Does A Home Inspection Cost?
The cost of home inspections varies based on size, age of the home and the type of inspection requested.
Basic Price List:
Base Inspection Fee… $400
Walk Through/Consultation… $175
Condo Base Fee… $325
Over 1500 sq ft add $25 per 1000 sq. ft.
Building Age:
1950-1980 add $25
Older than 1950 add $50
Detached Garage … $100
WDO Inspection Only … $250
ReInspection … $125
Personal Note From Tyler: I work with clients of all budgets and I will NEVER throw in ANY hidden fees. I've inspected multi-million dollar homes to low budget housing. Whatever the size of the home, I am here for you!
Call my direct line 425-466-7441.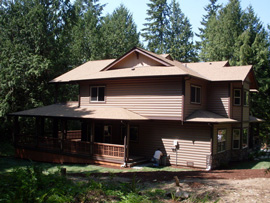 Thank you for taking such great care of my retired buyers. You found amazing things on the report. We just happened to get access to an inspection on another unit, that missed many of the things you noted. I will send you that report, as I think you will be as impressed as the buyers and I are about what a GREAT JOB you do.
I expect to see you on a lot more inspections!
Mary Austin
Broker, REALTOR (R)
ZipRealty, Inc.
Licensed in WA