Public Water Testing
Benefits of Testing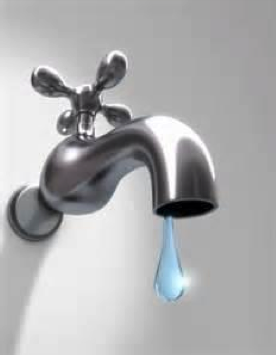 Public water supply is regulated by the EPA. SO, why should I bother testing my supply?
The United States has one of the safest water supplies in the world. If you are among the 286 million Americans that get their water from a community water system your tap water is regulated by the United States Environmental Protection Agency (EPA).
Drinking water varies from place to place, depending on the condition of the source water from which it is drawn and the treatment it receives, but it must meet EPA regulations.
HOWEVER, from the water meter to your house, the water quality is not regulated or tested.
It is the homeowner's responsibility to test their water quality.
Drinking water which travels through an improperly maintained distribution system (for example, the piping system) may create an environment for contamination.
Galvanized, lead, copper and many other older styles of water supply piping can pose a risk for contamination.
The presence of certain contaminants in our water can lead to serious health issues, including gastrointestinal illness, reproductive problems, and neurological disorders. Infants, young children, pregnant women, the elderly, and immunocompromised persons may be especially susceptible to illness.
Other contaminants are not necessarily health risks but they are corrosive and inconvenient. Effects of corrosive water, such as the corrosion of iron and copper, may stain household fixtures, and impart objectionable metallic taste and red or blue-green color to the water supply as well. Corrosion of distribution system pipes can reduce water flow.
Inside of a Galvanized Pipe[/caption]We test for the 5 major metals commonly found in public water systems: Lead, Copper, Manganese, Iron, and Zinc
LEAD: Any home built before 1986 is susceptible due to early century lead pipes or copper water supply pipes in homes built prior to 1986 may have been joined with solder that contains lead. Laws were passed in 1985 prohibiting the use of lead in solder, but prior to that solder normally contained about 50 percent lead.
The toxic effects of lead can lead to blood disorders and nerve, brain and kidney damage. Children are especially sensitive.
COPPER: Like lead, copper contamination of water also originates in the pipes but is through the corrosion of the lines. While public lines are tested by government entities, the lines under the house are not tested. Since copper accumulates overnight, flushing the lines can help reduce consumption. Blue-green stains on plumbing fixtures are usually an indication of the presence of copper in drinking water. Liver and kidney damage occur from overexposure.
MANGANESE & IRON: Every home is at risk of iron and manganese contamination. The amounts vary by area but the deposits build up at various rates in pipelines, pressure tanks, water heaters and water softening equipment. These deposits restrict the flow of water and reduce water pressure.
ZINC: While zinc is not a major health risk, it is considered a nuisance contaminant. Too much zinc in the water is considered corrosive and creates an unpleasing metallic taste.
Sometimes the easiest solution to contaminant removal is simply placing spot filters on the faucet. Don't ignore what's in your drinking water when it could be easily managed. A quick, simple test will let you know what is (or isn't) in your drinking water.
HOW DO I PREPARE FOR THE TEST?
Do not use the faucets or water supply in your house for a minimum of six hours prior to the test.
A sample of water will be collected and taken to the lab for complete testing.
Results are provided within three days and any unsafe levels will followed with recommendations.
All information was adapted from the following websites and can be read in their entirety and full article by visiting my webpage or through the links listed below:

Department of Health, Washington State
Private Water Testing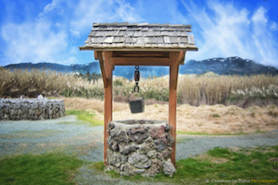 Drinking Water and Wells: What should I know? Why should I test my supply?
If your family gets drinking water from a private well, do you know if your water is safe to drink? What health risks could you and your family face? Where can you go for help or advice?
The EPA regulates public water systems; it does not have the authority to regulate private drinking water wells. Approximately 15 percent of Americans rely on their own private drinking water supplies, and these supplies are not subject to EPA standards, although some state and local governments do set rules to protect users of these wells. Unlike public drinking water systems serving many people, they do not have experts regularly checking the water's source and its quality before it is sent to the tap. These households must take special precautions to ensure the protection and maintenance of their drinking water supplies.
If you have a private well, you should test your water minimally for Coliform Bacteria, Nitrates and Arsenic.
COLIFORM BACTERIA, TOTAL COLIFORM, FECAL & E. COLI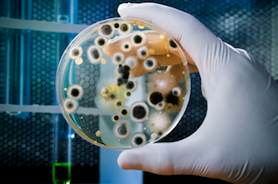 Coliform bacteria are organisms that are present in the environment and in the feces of all warm-blooded animals and humans. Most pathogens that can contaminate water supplies come from the feces of humans or animals. If coliform bacteria are found in a water sample, water system operators work to find the source of contamination and restore safe drinking water. There are three different groups of coliform bacteria; each has a different level of risk.
Total coliform, fecal coliform, and E. coli are all indicators of drinking water quality. The total coliform group is a large collection of different kinds of bacteria. Fecal coliforms are types of total coliform that mostly exist in feces. E. coli is a sub-group of fecal coliform. When a water sample is sent to a lab, it is tested for total coliform. If total coliform is present, the sample will also be tested for either fecal coliform or E. coli, depending on the lab testing method.
COLIFORM
Why it's harmful: Coliform bacteria does not necessarily cause illness but prolonged presence in the system may indicate other potential disease-causing pathogens in the water.
Actions taken: Repeat and system checks will be performed to determine cause and source of contamination if it is found after multiple tests.
TOTAL COLIFORM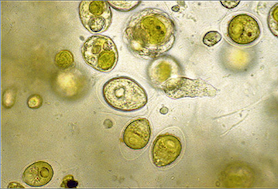 Why it's harmful: generally not harmful but indicates that other pathogens can enter the system
Actions taken: If total coliform is found, the Health Department notify you about the actions that will be taken to remedy the contamination and clear the system.
FECAL & E. COLI
Why it's harmful: Immediate health risk to those drinking it; indicates recent system contamination of human or animal fecal material.
Actions taken: Fecal coliform or E.coli are considered a health emergency and immediate action will be taken by the Health Department. A Health Advisory will be issued and will remain in effect until the situation is resolved and the water is safe to drink.
NITRATES
Nitrate is a chemical found in most fertilizers, manure, and liquid waste discharged from septic tanks. Natural bacteria in soil can convert nitrogen into nitrate. Rain or irrigation water can carry nitrate down through the soil into groundwater. Your drinking water may contain nitrate if your well draws from this groundwater.
Nitrate is an acute contaminant. That means one exposure can affect a person's health.
It reduces the ability of the body's red blood cells to carry oxygen and is even more harmful to infants. Infants may develop a condition called methemoglobinemia, a condition developed due to the lack of oxygen. Adults and children's red blood cells often return to normal but with prolonged exposure, nitrates can complicate other health conditions. Because of this, State law requires that public water is regularly tested. However, private wells are not tested and it is the homeowner's responsibility to perform regular tests.
ARSENIC
Arsenic is a naturally occurring element that is normally present throughout our environment in water, soil, dust, air, and food. Levels of arsenic can vary from place to place due to farming and industrial activity as well as natural geological processes.
Effects of arsenic vary from person to person. Mild exposure can cause swelling, severe illness or even death. Prolonged exposure (6 months or longer) to elevated levels are harmful to the body's organs and can lead to cancer or death. You are encouraged to test your private well to evaluate the safety of your drinking water supply. Arsenic levels are higher than 10 ppb in many wells in Washington. The only way to know how much arsenic is in your water is to test it.
The public health drinking water standard for arsenic is 10 parts per billion (ppb). The Department of Health recommends that water used for drinking, cooking, and preparing beverages such as coffee and tea contain no more than 10 ppb arsenic. If your water contains more than 50 ppb arsenic, we recommend you stop using it immediately for drinking and food preparation.
Only a few counties in Washington have rules for arsenic in private water systems, there is no state-wide standard for arsenic in private wells. Where there are no county rules, it is up to each private well owner to decide whether he or she wants to take steps to reduce the levels of arsenic in their well water.
We recommend that water used for drinking or food preparation contain no more than 10 ppb arsenic. While reducing arsenic below 10 ppb can lower your chance of developing health effects, it is not low enough to completely eliminate that risk.
If your water contains between 10 ppb and 50 ppb arsenic, your chance of developing health problems increases. We recommend you not drink water containing these levels or use it for food preparation over the long term.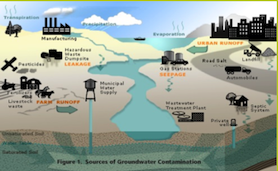 How can I test the quality of my private drinking water supply?
Consider testing your well for pesticides, organic chemicals, and heavy metals before you use it for the first time. Test private water supplies annually for nitrate and coliform bacteria to detect contamination problems early. Test them more frequently if you suspect a problem. Be aware of activities in your watershed that may affect the water quality of your well, especially if you live in an un-sewered area.
Conditions or Nearby Activities:
Test for:
Recurring gastro-intestinal illness
Coliform bacteria
Household plumbing contains lead
pH, lead, copper
Radon in indoor air or region is radon rich
Radon
Corrosion of pipes, plumbing
Corrosion, pH, lead
Nearby areas of intensive agriculture
Nitrate, pesticides, coliform bacteria
Coal or other mining operations nearby
Metals, pH, corrosion
Gas drilling operations nearby
Chloride, sodium, barium, strontium
Dump, junkyard, landfill, factory, gas station, or dry-cleaning operation nearby
Volatile organic compounds, total dissolved solids, pH, sulfate, chloride, metals
Odor of gasoline or fuel oil, and near gas station or buried fuel tanks
Volatile organic compounds
Objectionable taste or smell
Hydrogen sulfide, corrosion, metals
Stained plumbing fixtures, laundry
Iron, copper, manganese
Salty taste and seawater, or a heavily salted roadway nearby
Chloride, total dissolved solids, sodium
Scaly residues, soaps don't lather
Hardness
Rapid wear of water treatment equipment
pH, corrosion
Water softener needed to treat hardness
Manganese, iron
Water appears cloudy, frothy, or colored
Color, detergents
REFERENCES:

Environmental Protection Agency
WDO (Wood Destroying Organisms) Inspections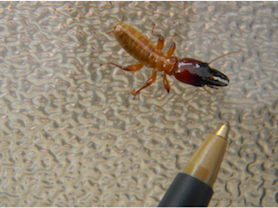 WA. STATE DEPARTMENT OF AGRICULTURE PEST/WDO INSPECTOR LICENSE #79061
To the T Home Inspections has been a licensed pest/WDO inspector since 2009 Performing pest inspections for clients during real estate transactions and refinancing.
To the T Home Inspections has been a selected pest inspector for H.U.D. in WA State inspecting several hundred homes a year for infestations and other WDO conditions.